| | | |
| --- | --- | --- |
| | ……Home…… SHOW SCHEDULE (Below) | |


I have designed this site to be simple and easy to use without all the "whiz-bangs" and high tech bells and whistles!
I program it all myself and would rather amaze you with my jewelry design than dazzle you with my technical ability. Besides, it will
be easier to keep updated and maintain this way. That in itself is a hard task since my creations are for the most part one of a kind.
Some of my mediums - especially the dichroic fused glass - are extremely difficult to photograph. All of my creations will look better
in person than in photography. I do not attempt to compete with the wonderful photographers out there!
I hope you enjoy your visit!



A LIttle About Me…
• Born in Minnesota
• Grew up in Oregon - (Beaverton) My name was Denise (or Deni) Hart
• Lived for 35 (and counting) in Missouri
• Now I'm a "snow bird" spending some time in Florida and traveling the country exhibiting in shows
• Reside in Kimberling City on Table Rock Lake near Branson MO.

• I'm a juried, award winning multi-medium painter also
• I don't concentrate on winning awards…although I've won plenty of them. I'd rather spend my time exploring new processes
rather than try to impress judgse with their own agenda and who may not understand the processes.
• My life philosophy is pretty much summed up by the quotes at the top of this page and below. I am a spiritual person of faith who is just simply delighted
by the surprises that come with every new day.



Artist Statement


Exploring and experimenting with creative processes is the fulfillment and joy of being an artist.

Discovering the true nature and intent of raw materials…the hunting for raw materials... the sawing, grinding and polishing… the cutting and the firing… the "great experiment" of my multi-medium creations… transforming raw materials to become "works of fine art".

Like a child with a trunk full of costumes, and holding to my belief, "You're "never too old to have a happy childhood"……
I put on the lab-coat of the chemist, the visor of the mathematician, the boots of explorer and geologist, the coat and hat of archeologist, the conservationist's T-shirt, the goggles of the physicist and chemist or the metallurgist's apron… and complete the design.

Each element of the process means the excitement of discovery. All of the preparation and investigation is as exciting as the actual creation. All of the creation is as exciting as the presentation.

When that special person makes a connection, finding value and meaning in the completed composition, there is great satisfaction as an artist, sharing my artwork with others.

Custom Design Orders Welcome! Email me for a Quote!

I can create a scrimshaw illustration from any photograph!
I can also create a designer piece from an old piece of glass or china or from your heirloom treasures! Don't throw away those broken pieces! Let me turn them back into treasures!
My Construction Methods ...
My designs are either in wire-sculpted settings using sterling silver, jewelry grade yellow bronze or 14k gold-filled square (usually) wire, or settings sculpted in metals clays. Metal clay is a unique medium that allows for endless design options. It is comprised of molecules of metal mixed with a natural binder medium that when fired in a kiln or torch fired becomes a solid metal setting. I use .999 fine silver, .960 sterling silver, yellow bronze (sometimes raku fired) and copper versions of this medium.
My scrimshaw illustrations are set in both of these mediums. The wire settings are simple designs meant not to detract too much from the illustrations. When I set the scrimshaw in the metal clays, I usually try to make the setting become part of the illustration by extending the illustration into sculpture.
I make my bails large enough to accomodate even the largest magnum chain. Extending the bail to the bottom of the wire designs also aids in stabilizing the piece so that it won't do a lot of spinning when worn - which is a common problem with wire set designs.

My Illustrations ...
My illustrations are engraved by hand and though I may repeat some of the illustrations, since they are "scribed" by hand, they are not an exact repeat of the drawing. I feel compelled to change details and color, making them all a "one of a kind" creation. Though I am influenced strongly by several artists (Maxfield Parish, Andrew Wyeth, and others) my compositions are original.
I use thinned Windsor Newton oil color and some inks to color the scrimshaw. I take care to only use mediums that will not be prone to fading over time as I want these to be heirloom pieces that can be handed down to future generations.
I can illustrate anything I can find a visual reference for (although my fantasy illustrations are from my own imagination for the most part). I welcome commissioned pieces and illustrate many pets or favorite animals and subjectforms for my customers.
"You're never too old to have a happy childhood!"
Show Schedule:

American Craftsman Harvest Festival, Silver Dollar City near Branson, Sept. 10 through Oct. 30, 2021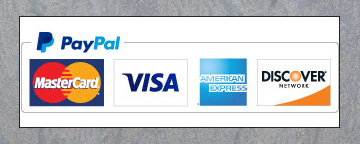 100% Verified secure processing!
All Designs & Artwork © Denise C. Smith • Certified secure shopping cart provided by www.Mals-e.com