| | |
| --- | --- |
| | 100% SECURE Shopping! |
Knives Page 1


Note about scrimshaw knives: The knife brands shown are not always available or not always suitable for scrimshaw work. I work with the best handle material I can find. If I receive a knife that is too pitted or has too many pockets in the bone material, that knife is not scrimshaw engraved. The specific knives below are available for purchase, but I will repeat the illustrations in the future on other knives. They are still "one of a kind" as they are illustrated by hand and the position of the lines and the all-over illustration will change from knife to knife.
Bone is a pitted material by nature. Therefore the "specs" are to be expected and not considered defects. It is not possible to find bone material that doesn't have some of these. As I have stated above, I try my best to use the best material I can find.
These are colored with thinned down Windsor Newton oil color. The color, as well as the black & white illustration, sit in tiny scratches engraved into the surface of the bone material. See "About Scrimshaw" page linked below for more information about the artform of scrimshaw.
Each comes with a "Certificate of Authenticity" where the piece is named, dated and signed.

---
| | |
| --- | --- |
| I am working to create new scrimshaw knife handles. I sold every one I had at the American Craftsman Festival in Branson. These take time to finish, but several are already in work. Please stop back by to see the new illustrations and quality knives I will offer soon! | If you are interested in having a custom illustration created, please click on "Contact" below and I will be happy to provide you with a quote on your project. |
---
---

All designs shown on this site are original, one of a kind designs hand crafted by D.C. Smith. All designs, photos and artistic material © D.C. Smith. No rights to duplicate the designs, the photos or artistic material allowed unless granted in writing. Collection titles © D.C. Smith 2016 even when copyright symbol is absent.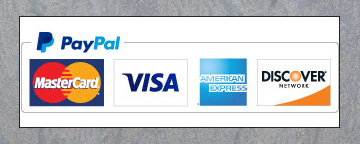 Verified Secure Shopping Cart provided by Mals-E.Com